696 Gourmet Deli
696 3rd Ave, New York, NY 10017
Order now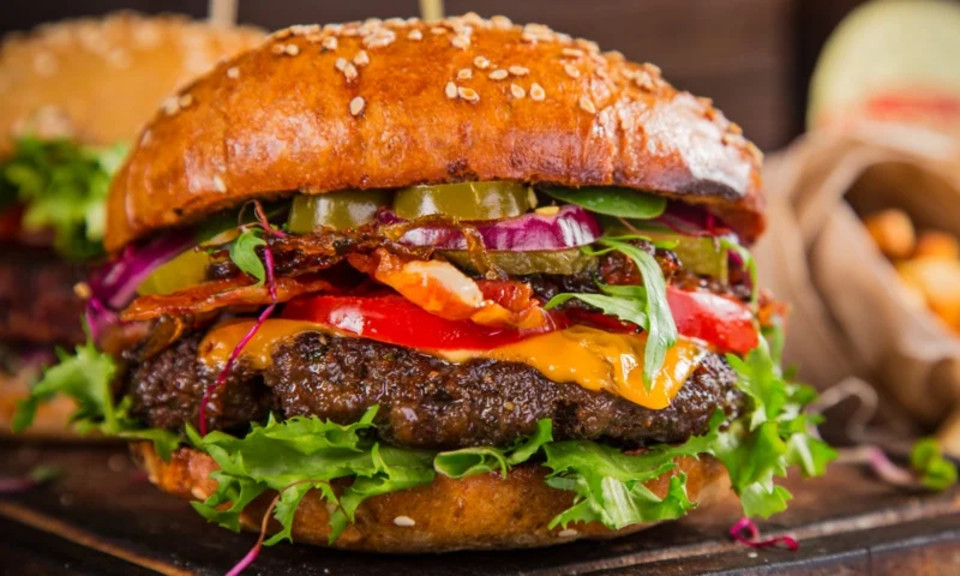 Hayley
I ordered with 696 when I was in a bind because my normal caterer wouldnt deliver for less than 8 people. I had a small breakfast meeting planned for the next day and only needed a light breakfast for 5 people. I ordered the breakfast pastry platter for 6 and the mixed fruit cup for 4. It was the perfect amount of food. The only thing I would note is that the fruit cake in one bowl rather than individual mixed fruit cups. Worked out for me because I didnt mind, but might be something worth mentioning in the comments when you purchase if that is something you are specifically looking for. They had a 20% off my first order with them which was great. Would definitely order again!
Corey
Great service i ordered a chopped salad and they didn't put the dressing on the side like i requested in the note and they promptly sent another one out to me...cool ppl
Harold
I stopped by to pick up a drink. The place was busy, so I figured I try it out. I got a salad, very fresh and staff friendly.
Michael
This place is 24 hrs, so I frequent this joint often. Great place to get a salad. One of the best prices around and fresh!
Angie
I love 696 Gourmet Deli. They always get my order right, the food is always fresh and delicious and the staff is polite.
Isa
I'm very particular about my sandwiches, so delivery is often a crap shoot - these guys got it perfect. PERFECT! And I'm a perfectionist with cold cuts. I like mostly turkey, a few slices of salami, my roasted pepper and raw onion, mayo, mustard, cheddar, not too much or too little of anything, a nice soft but crusty roll that can stand up to the sandwich til the end, and I tell you they got it right on the nose. Bulls eye!
Justin
696 Gourmet Deli is one of those Delis that you wished you had in your neighborhood. They make just about anything you could want -- they make it well, and they make it fast. Although many may consider it boring to go (or order in from) the same place every day, 696's wide variety of food makes it an easy and consistently good choice.
john
I picked up food today since it was MLK. This place is a solid whole in the wall type of joint. They have cheap hot food and the best hot sandwiches. Not a fan of cold cuts, so I don't know about those. The cashier on the left is super polite and friendly. Food is always good and the staff are always polite.
Carrie
My new/ONLY favorite deli to order from, ANY meal of the day. You can't go wrong with this place, especially for the price! I just tried a smoothie for the first time from here (I usually HATE smoothies) but this was phenomenal! Try the Madison smoothie, best one I everhad in my life.
Lauren
This was the 1st time I ordered from 696....and I must say that i will definitely order from them again. Not only was the fresh Turkey BLT great, they followed special instuctions perfectly and delivered in the EXACT time they said they were (even in the pouring rain). 5 Stars for 696
About us
American, Bagels, Breakfast, Deli, Dinner, Lunch Specials, Mexican, Sandwiches, Smoothies and Juices
Today

Delivery: 7:00 AM - 12:30 AM

Takeout: 7:00 AM - 12:00 AM

Delivery

Monday:

7:00 AM - 12:30 AM

Tuesday:

7:00 AM - 12:30 AM

Wednesday:

7:00 AM - 12:30 AM

Thursday:

7:00 AM - 12:30 AM

Saturday:

7:00 AM - 3:00 PM

Takeout

Monday:

7:00 AM - 12:00 AM

Tuesday:

7:00 AM - 12:00 AM

Wednesday:

7:00 AM - 12:00 AM

Thursday:

7:00 AM - 12:00 AM

Saturday:

7:00 AM - 3:00 PM